Empathy Through Film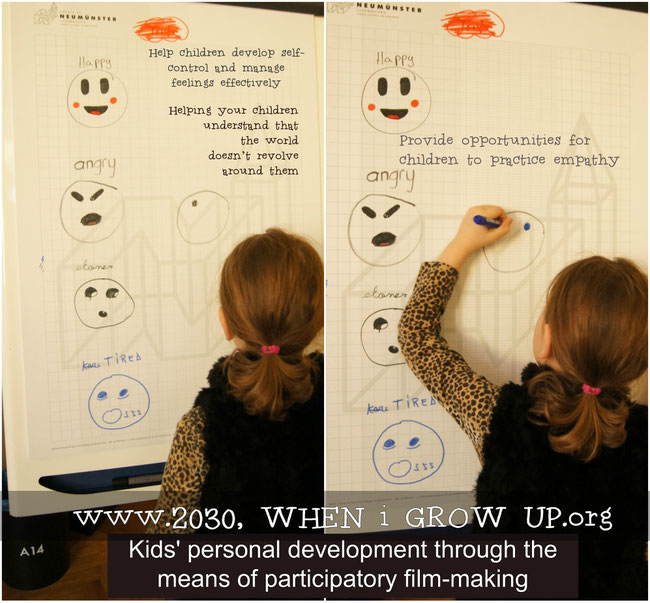 Empathy is at the heart of what it means to be human. It's a foundation for acting ethically, for good relationships of many kinds, for loving well, and for professional success. And it's key to preventing bullying and many other forms of cruelty.
How can we develop empathy through film-making and media literacy ? The term suspension of disbelief or willing suspension of disbelief has been defined as a willingness to suspend one's critical faculties and believe the unbelievable; It begins with the capacity to take another perspective, to walk in another's shoes. And so does empathy.

Empathy includes valuing other perspectives and people - either good or bad. It's about judgeless perspective-taking and compassion.

In the following document you will find five guideposts meant to help you develop empathy in your children. They are based on research and the wisdom of practitioners from Harvard.
How do you cultivate empathy in your children?
I'd love to hear your pieces of advice in the comments section below.
XO,
How To Develop Empathy In Children
how to develop empathy in children.pdf
Adobe Acrobat Document
104.5 KB