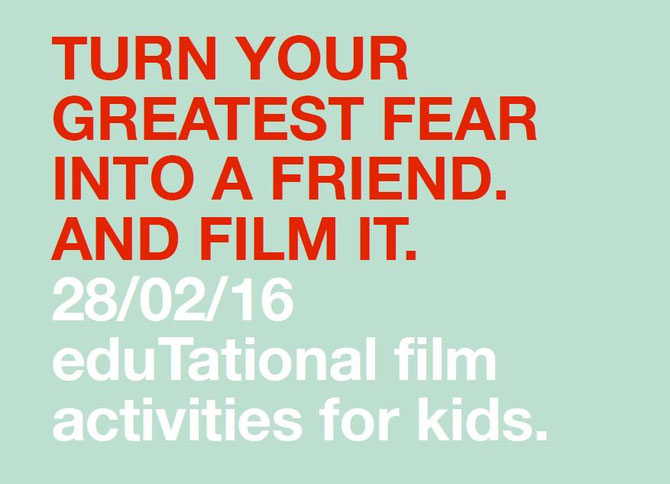 Dear Parents,
tomorrow we'll be having our 8th edition of 2030, WHEN i GROW UP atelier.
SCHEDULE
FYI, please find and download below the schedule for our workshop, to be held on the 28th of February, from 10h00 to 16h00 at Abbaye de Neumuenster Luxembourg. 
The participating children will learn to make their little stop-motion video by reflecting upon their greatest fear and transforming it into their best friend. 
For this purpose, we will have Manuel with us, a personal development coach, who will inspire kids, for about one hour, on how to turn their greatest fear into a friend.
Afterwards, Romain and Andra (myself) will work together with the kids on brainstoarming, storyboarding, filming and editing their story.
LOCATION
Here's a map on how to get to our workshop location.
LUNCH
We will have lunch around 12h30. Do not forget to supply your children their lunch box with food, water and whatever your child needs during these 6 hours workshop day.
If the weather is nice, we will have our lunch break in the parc nearby. 
ARRIVAL & PICK-UP
Please bring your kids between 09h45 and 10h00
Our workshop finishes at 16h00, when you can pick up your kids. 
WORKSHOP LANGUAGE
French-English.
AFTER THE WORKSHOP
If your kids have liked the workshop, it would be great if you could let us know by leaving a review on our Facebook Page (positive or constructive, your thoughts matter).
Many thanks!
In case you have questions, please leave us a comment below.
Looking forward to welcoming you soon!!
Have a lovely day,
Founder & Producer
2030, WHEN i GROW UP
call us: 691 22 68 74
visit us: www.2030whenigrowup.org
or just grow up: www.facebook.com/2030whenigrowup
Workshop Schedule 28th of February
Workshop 8_Abbaye de Nuemuenster_schedul
Adobe Acrobat Document
63.1 KB